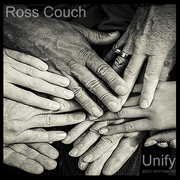 Oops, been ages since I posted on here hasn't it?!
In fact a full year has went past and if you've been popping on and thinking that I've disappeared off the face of the earth then don't worry, I'm still here and all is going well with the music, I've just been doing most of my updates on social media platforms like Facebook, Instagram (only very recently) and Twitter.
As always I released a lot of new music that I was happy with on my Body Rhythm label in 2019 and I was blown away to find that Beatport chose my track 'Tripping On Your Loving' at No.3 on their 'Staff Picks: House' chart of the entire year, which is a bit of a mad one when you think they get tens of thousands of new tracks every week!
I also started doing the occasional short video showing me playing the main riffs from some of my tracks like 'Locked In, Locked On' and 'My Antidote'. So much house music comes from sampling old tracks from yesteryear and sticking together pre-made loops from sample packs, but while there's a time and a place for everything, I'm passionate about striving to create original, musical content to keep things fresh.
Meanwhile, on the streaming side of things Spotify continued to be very important and I landed some more official curated playlists and the end-of-year stats showed I'd been listened to over 1.5 million times in 2019 (apparently this only counts the period from January 1st to October 31st, so not quite a full 12 months).
2020 is already off to a great start with the news that my final single of the year, 'Falling Faster' has made it onto the Spotify official 'Groove Theory' playlist.
Now I'm gearing up to release my first single of the new decade, 'Unify' which comes out on Traxsource tomorrow (Thursday, January 23rd), and there's some other exciting things in the works, so I can't wait to get going with it all.