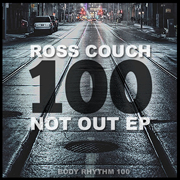 I'm delighted to say the 100th release on my Body Rhythm label, the '100 Not Out EP' is now out at Traxsource.
I started the label back in 2007 as a place to release my own music after several years of putting out tracks on other people's labels on vinyl. I think it was probably the best decision I could have made and it's been a pleasure to write literally hundreds of tracks for the imprint in the years since.
I'm eternally grateful to everyone who's bought my music during that time, to the many DJ's who've supported the tracks, and for all the kind comments and messages of support you guys and gals have sent me over the years.
I'm excited to see what the next 100 releases will bring, so much love to you all and I hope you enjoy the new EP!
Buy it Now At: