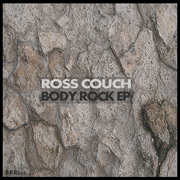 I changed things up a little for my latest release on Body Rhythm which is available to buy in stores this week.
Without being too drastic a departure from the norm this one's a touch more dancefloor orientated and dabbles with elements of breaks, progressive and 80's electro wrapped up in the house style.
Also, stand-by as I've got more new music incoming in just a couple of weeks time as I branch out with a full EP in a more downtempo style that's already getting a great response from DJ's who's got their hands on the promo.
—
Buy it now from:
Beatport: www.beatport.com/release/body-rock-ep/953079
Traxsource: www.traxsource.com/index.php?act=show&fc=tpage&cr=titles&cv=175635
Juno Download: www.junodownload.com/products/body-rock-ep/2024252-02/
Stompy: www.stompy.com/Label/Body%20Rhythm
—
Track Previews: