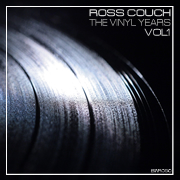 Today's a special day as it marks the 50th release on my Body Rhythm label, some five and a half years after the first release.
To mark the occasion I decided to do something I've been wanting to for a long time, and that's to re-release some of the best and most fondly remembered tracks that I did earlier in my career when I was releasing on 12″ vinyl via other labels between 2001-2006.
So, 'The Vinyl Years Vol.1' is the first step in the process, putting out four tracks from back in the day, with at least another two or three volumes to come over the next 6-12 months.
—
Buy It Now At:
Beatport
Traxsource 
Juno Download
Stompy
—
Track Info / Previews:
For Vol.1 I picked out some real gems, including 'Feel It' which was originally released on Offset Music in 2005 and was a sell-out on vinyl and appeared on compilations from Bargrooves and Cafe Del Mar, but has never been released digitally until now!
'She Said' came out on 3am Recordings and despite being the B-Side on the release it became the one to have and people still mention it to me today as being one of their favorites. This one is appearing digitally on the Traxsource and Stompy sites for the first time.
The same goes for 'In Love' which was my first release on Seamless Recordings and also appeared on a couple of different Bargrooves mix CD's. This is the first time this one is being released digitally at Beatport and Stompy.
Finally, 'I See You' was a release on the Bargrooves label and appeared on a number of different mix CD's.  This will be available at the Stompy download store for the first time.