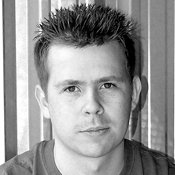 Traxsource were nice enough to ask me to do the next in their 'Inside The Track' series, giving you the chance to take a closer look at how one of my new cuts, 'Feel This Sound' was made.
As you'll see, my music set-up isn't going to win any awards, but hopefully it'll show you aspiring producers out there that you don't need a flashy studio in order to make music.
http://news.traxsource.com/articles/824/ross-couch-inside-the-track-feel-this-sound
'Feel This Sound' is part of a new three track EP that just came out on Traxsource promo last Thursday, and is currently working it's way up the sales charts as I speak.  You can purchase it for yourselves here.