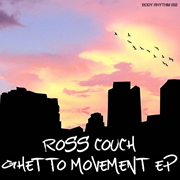 I've been working extra hard lately and the first release I have to show for it, the 'Ghetto Movement EP' is out today at Traxsource.
In addition to that I've also completed a new downtempo single under my Leanbacker alias with a Ross Couch House mix which will be coming out on March 10th. Meanwhile, I have a couple of remixes for other labels that should be coming out soon, and a few more in the pipeline too.
For now though, be sure to have a listen to the new EP and I hope you like it!
Buy It Now At: