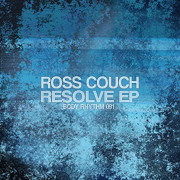 It's time for my first release of 2016, the 'Resolve EP' which arrived today at Traxsource.
I'm looking forward to seeing what this new year brings and I've been working hard in the studio lately to ensure there's lots of good music heading your way in the coming months on my Body Rhythm label which should reach it's 100th release at some stage in 2016.
The 'Resolve EP' is the first of these and it's nice to see that this one reaches Traxsource with two of the tracks ('Take Me Higher' and 'Addicted To You (4×4 Mix)' from my previous 'Uptown Downtown EP' still in the Soulful House top 100 sales chart along with my remix of The Lucius Project Ft Diana Lynn – 'Suitcase And A Gun' (House Trip Recordings) which came out about the same time in early December.
Hopefully some of the tracks from the new release can quickly join them there and get the year off to a good start.
Buy It Now At:
TRAXSOURCE
BEATPORT
iTUNES
JUNO
AMAZON