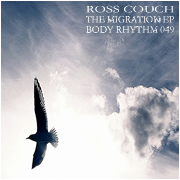 New release time and in an attempt to make sure everyone's catered for I'm bringing four tracks to the table this time around.
There's two house tracks and two downtempo one's for you to check out on this one, and if you like what you hear then you can get them at the usual download stores from today.
—
Buy It Now:
Beatport: http://www.beatport.com/release/the-migration-ep/985437
Traxsource: http://www.traxsource.com/index.php?act=show&fc=tpage&cr=titles&cv=187321
Juno Download: http://www.junodownload.com/products/the-migration-ep/2065357-02/
Stompy: https://www.stompy.com/Ep/414641
—
Track Previews:
—
DJ Reactions:
Laurent Garnier: "Really nice soulful deepness. Another great ep."
Vincent Kwok: "Great release! Migration and Paradiso hit the spot!"
Sebastian Davidson: "The regular support mate! nice ones!!
Richard Earnshaw:  "Nice stuff, like 'The Joint'….can't beat the Hammond!"
Giom: "Nice work man."
Krummstoff: "A very soulful pack, "Migration" is amazing, will support for sure."
Da Funk: "Both downtempo cuts for me. very nice!
Manish (Muak Music): "U have smashed it once again… feeling this !!
Niall Redmond (RTE Pulse): "Liking Paradiso & Migration House Mix – will defo be spinning them on the show of course!!!"
Darren Holland: "The Joint is my joint."
AMDJ's: "Since Friday "Migration (house mix)" is on the air in AMDJS Radio Show on 46 radiostations over 12 countries.  This is great EP! Congratulations again and again!"