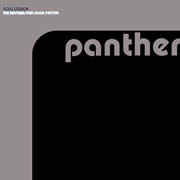 It turns out that today marks 10 years since my first official release!
I did have a few white label releases, etc before that, but the 12″ release of 'Ross Couch – 'The Rhythm' on Panther Records was really the first "proper" one.
Since then I've lost count of the number of tracks that have come out…probably over 200, including around 25-30 vinyl releases, more than 30 EP's and counting on my Body Rhythm label, dozens of remixes and compilation CD appearances, and of course not forgetting one album.
There's been a lot of ups and downs along the way…probably more of the latter than the former if I'm being totally honest – the music business can be a cruel mistress at times!
Despite all that I've somehow never become bored with making music and still love that feeling when a moment of inspiration strikes and a new track is born.
Thanks to everyone who has supported my music over the years, and here's hoping there's more than a few still to come.