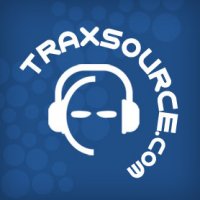 Great news – 'What You Do To Me', one of the tracks on my final release of the year has just broken into the Traxsource Deep House Top 10 sales chart.
It was touch and go there for a few days as it hovered at No.12 and then No.11, giving me flashbacks to other tracks I released earlier this year like 'Holding On' and 'When The Sky falls' which both got to the same spot (albeit on the Soulful House chart) and then didn't quite manage to push into the Top 10.
It's been a really good year on Traxsource overall though, with other tracks like 'Still In Love' and my biggest seller, 'Somebody Like You' both going top 5 on the Soulful House chart, and top 15 overall.
In fact, 'Somebody Like You' ended up as the 36th best selling track for the whole of 2013 on the Soulful House chart, and No.111 on the overall 2013 best sellers list.
'What You Do To Me' going top 10 is the perfect way to round off 2013, but rest assured I'm already hard at work on fresh music so that I can hit the ground running in 2014!
Thanks a lot to everyone who's bought my music over the course of the past year, whether it was on Traxsource or anywhere else for that matter.  Every sale makes a difference and I'm very grateful to all of you.