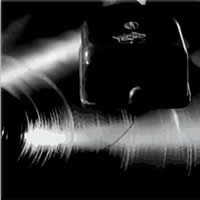 During the past week there's been a bunch of different DJ mixes and radio shows that have included my tracks so I thought it'd be a good idea to share them with you all.
See below for mixes from Rasmus Faber & Lucas Black at Farplane, The Sound Diggers, Lukas Greenberg, Niall Redmond and DJ Jey.
—
Farplane Radio Show:
Rasmus Faber and Lucas Black over at Farplane Records have been good supporters of my music on their radio show for some time now, and in this week's episode they actually one step further and include two of my recent remixes for Evren Ulusoy and Raoul Kahn back-to-back.
The show also features a new club mix and dub mix for Rasmus' new single ft Beldina called 'Good Times Come Back' which I am in the process of remixing.
Farplane Radio 035 by Farplane Radio
—
The Sound Diggers September Mix:
Justin Critchlow (aka The Sound Diggers) is responsible for a couple of great remixes on my Body Rhythm, first tackling 'Days Gone By' all the way back on the label's second ever release, and again more recently with a chunky reworking of my album track 'Last One Home'.
He's just put together his latest DJ mix for September and it includes back-to-back plays of the 'Floor Mix' of my new single 'Take A Look' which came out this week on Beatport promo and 'Face The Pressure' from my preview EP on Body Rhythm.
Sound diggers Septemer promo mix 2011 by The Sound Diggers !
—
Lukas Greenberg – Plastic City Radio Show:
Another friend of the label, talented producer and DJ Lukas Greenberg also gave the 'Floor Mix' a spin on his 'Plastic City Radio Show' on Proton Radio this week.  Lukas featured on Body Rhythm Records back in '09 with his take on my tracks 'A New System'.
You'll have to head over to www.protonradio.com to have a listen to this one.
—
Niall Redmond – RTE Pulse Radio Show:
Niall Redmond has been spinning my tracks regularly on Ireland's RTE Pulse Radio including my new single.  Last week he played the 'Floor Mix' of 'Take A Look' (which as you can see is definitely getting the most airplay out of the new mixes), and just yesterday he also gave the 'Funk Mix' an airing as well.
Both shows can be listened to over at Podmatic.com:  August 22nd / August 29th
—
DJ Jey – 'Glasgow Magic' DJ Mix
Finally I've got something a little bit different for you.  Jaun J. Aristy aka DJ Jey out of Queens, New York sent me this mix which features nothing but wall-to-wall tracks from me, myself and I.
In total there's 20 of my tracks on this thing covering some of my work on Body Rhythm and a few of my remixes in there too for good measure.  A nice touch is that he gave a nod to where I was born and raised by titling the mix 'Glasgow Magic'.