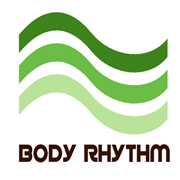 It's been way too long since I last updated my discography, but with the website about to launch I figured it was high time I got around to it.
It turned out to be a bit of a mission as I've got years of releases  to catalog and there isn't any one source on the net that has all of them (even the normally reliable discogs.com is incomplete) so I'm having to rely on my notoriously dodgy memory instead…never a good idea!
I think I've figured out most of them, including all the Body Rhythm EP's and a hoard of remixes and compilations, although there's bound to be some stuff that's still missing
I've also went one step forward and for the first time added a whole bunch of mix CD's that I engineered during my time with Bargrooves.  That's probably the section I'm having the most trouble remembering…I'm certain I've forgotten one or two that I worked on.
Incidentally, 'engineering' means that I mixed and mastered the CD's.  In some cases I had a small hand in the tracks that were chosen and the track order as well.
Anyway, feel free to check out the updated list here.