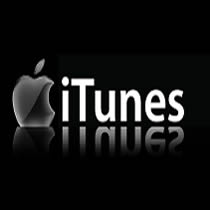 I'm delighted to say that for the first time ever you can now buy the entire Body Rhythm Records catalogue on the world's leading music store, iTunes.
Body Rhythm is of course my own label which I've been using to release all my original music on exclusively for the past 4 and a half years, building up an extensive back catalogue of over 120 tracks spread out over 36 releases.
As well as now having access to all those releases since 2007 for just £0.79 / $0.99 each, from now on all my future EP's will also be available on iTunes at the same time as they appear on all the other stores (the exclusive promo periods on Beatport will remain though).
Click on the link below to visit iTunes now and check out the music, or hit the 'read more' link to find out more about this new deal.
http://itunes.apple.com/gb/artist/ross-couch/id476647773
So, you might be wondering why it has taken this long for me to get on iTunes?
The reason is down to my desire to remain entirely independant as a music artist.  When you have a dance music record label what generally happens is that you sign up with a distributor who takes a percentage of your royalties in return for delivering your music to the major stores like iTunes and the dance specialists such as Beatport.
The problem with going through a distributor is that:
It's a 'middle man' taking money out of your pocket. Bear in mind that as much as half of each and every sale is being taken by the store that's selling your music, having anywhere between 10-20% also taken by a distributor leaves you with very little to show for all your hard work.
You don't have any direct communication with the stores you are working with which leaves you out of the loop and can slow the process down considerably when it comes to dealing with any problems or questions you may have for a particular outlet.
Distributors deal with large portfolio's of labels so your's doesn't get the same care and attention as it would if you did it yourself.
I was very fortunate that when I started Body Rhythm that I was able to forge direct partnerships with all the major dance music sites like Beatport, Traxsource, Juno Download and Stompy and it's something I still value greatly.  It's very difficult to do so now due to a shift in policy, particularly at Beatport, so many labels are left with no choice but to go through a distributor.
While things worked out for me that way the problem I was left with was that the major retailers like iTunes outside of the dance music scene don't allow labels on-board unless they go through a distribution company.
For a long time I've just lived with that fact, consoling myself with the fact that Beatport was, and still is, the No.1 store for selling dance music in the world and that the specialist dance sites are where most discerning DJ's turn to in order to buy upfront tracks.  iTunes has become a more significant force in the dance music scene than it was four years ago though thanks to it's enormous user base and is now in the top two or three sites for many labels sales wise so it's become harder to ignore.
The straw that broke the camel's back for me however was the realization that due to the style of music I write was reaching beyond just the DJ's in need of upfront promos and the dedicated dance music followers.  A significant portion of the positive feedback I get these days is from people who enjoy listening to the music outside of a club environment, probably haven't touched a DJ deck in their life and are far more likely to have an iTunes account than a Beatport one.
That convinced me it was time to come to some sort of compromise in the way I'm handling my business, and so after a long period of researching I finally found a distributor who won't interfere in my direct deals with the dance sites, therefore allowing me to remain largely independant, but will get my tracks up on iTunes at last.
As a result of the deal my music will also be appearing on Amazon shortly as well.