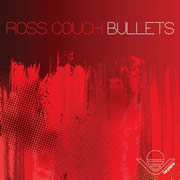 For the past five years or so I've been releasing all my original material through my own Body Rhythm label, and I have no plans to change that for now, but recently I did make one exception.
If you've been following what I've been up to lately then you'll know that I recently did a remix for the music maestro Rasmus Faber of his track, "Good Times Come Back", and around the same time late last year he also approached me and asked if I would be interested in doing an original release on his Farplane Records imprint.
Of course I was flattered as I feel Rasmus is one of the most talented producers in the dance music scene, but what made it even more intriguing was that he already had a vocal recorded that he wanted me to a build the track around.
I gave it a listen and loved it immediately and felt it was very much in keeping with what I do given that it was quite emotive and told a story with just a few words.
So I agreed to do it, and I'm happy to say that today marks the official release of 'Bullet's' featuring three different mixes I came up with for the release featuring the vocals of Emily McEwan who you may be familiar with from some of Rasmus' biggest hits like 'Are You Ready?' and 'Ever After'.
—
How To Buy:
The release is available in a bunch of different record stores including:
BEATPORT : TRAXSOURCE : JUNO DOWNLOAD : iTUNES : FARPLANE RECORDS
—
Track Previews:
First up on the 'Bullets' release is the 'original mix'.  I tried to pitch this one towards the 'Farplane' sound, bright, airy and melodic and of course including a bit of piano, while trying to capture the feeling of sadness, yet defiant, uplifting hope that I felt from the vocal.
—
Ross Couch – Bullets (Original Mix)
—
After that I started from scratch and came up with another take on the vocal. The main idea here was to head deeper and more towards my 'Body Rhythm' sound. I also wanted to capture a moodier, more mysterious feel that seemed fitting for a song that features a woman singing about bullets flying past her!
—
Ross Couch – Bullets (Deep Mix)
—
And onto the final 'Bullet Time' mix. I had it in my mind that I wanted to do a downtempo mix, but the way this one came about was quite interesting. One night while I was working on this release I sat down and watched the movie 'Drive' starring Ryan Gosling which came out last year. It features a great 80's style electro / pop soundtrack and I was quite inspired by it, vowing to try to do something in that style at a later date.
It wasn't until the next day when I started back to work on 'Bullets' that it occured to me that the original mix wasn't actually too far off that style. All it took was to slow the tempo down 20 bpm's or so, strip out some of the sounds and drums, and finally add a different bassline and I was in the right ballpark.
Oh, and of course the 'Bullet time' reference stems from the slowed down bullet-dodging effect used in 'The Matrix'. It seemed a nice fit given the slowed down nature of the track.
—
Ross Couch – Bullets (Bullet Time Mix)
—
DJ Reactions:
Davidson Ospina – I see my man ROSS COUCH, download it always! Ospina Approved!
Tsutomu Fukushima – Deep Mix is so good!
Abe (Kiss FM Melbourne) – nice one
Kevin Phillips (Lick FM Marbella) – Another great package from the Farplane gang!! Loving the Deep Mix!! Well done!
Alf Tumble – Bullet TIme Mix for me!
Tom Leeland – the Original Mix….is a very very nice song …. makes me dream…
Richard Earnshaw – Great stuff all round. Full support!
Grant Nelson – Deep mix for me
DJ Mannix (Double Jackpot) – yes yes yes, Original for me
Ivo (Radio Nova) – Great beats and vocal harmonies!!! Thanks!
Evren Ulusoy – likin this one indeed! Thanks
Raxon – deep mix = beauty
Soul To Unite – What a lovely release. Love the angelic vocals, Emily at her very best! Good work! 8/10
Alessio (Magma Radio) – Cute release! support…
Michael Fossati – The melodious 'Deep Mix' is the one – groovy rhythms and luscious melodies make this one a prime time bomb…
Colin Sales – great track! Straight into the playlist for my show. thanks 🙂
Stereo Mutants – deep mix for me nice package
Andrea Fiorino – Lovely! 3 absolutely different mixes and I like every single one of them. Great job!
Mario Chrisostomou – sophisticated grooves! Lovin' all mixes but 'Deep' works best for us.
The Digital Groove – ooooooooh yeah! Knew i would love this! Ross Couch does it again! Proper!
Giom – Deep mix for me
Hed Kandi 1 – Great track. Lovely vocals too, nice feel.
Manchester Global Radio – Supporting!
Nicolas (Radio FG) – will mos def air this one
2 Good Souls – A bullet indeed!!!! All tracks firin' but the Deep Mix is some next level business!!!!! Full Support 9/10 2 Good Souls
Alonso – The Deep Mix does it for me, a fine groove and dreamy vocal setup.. Love it! Supporting..
Stereo Mutants – Bad ass track.. love all the mixes! Nice one lads..
Dalminjo – Not for my dj bag, but for personal listening I love this track Dalminjo
Further In Fusion – nice one…really feelin' the deep mix !!
Lady Duracell – Beautiful vocals, lush music
Spin Science – I love that release! My man Ross delivers well! All mixes are great, full support!!
Jimbo (Raw Deal) Robins – Lovely vocal, really feeling the Deep Mix.
Playback Radio – This is PERFECT…Full Support!!!! "Original Mix" is my dope. Didier Limonet Half Of NASSAU
Craig Stewart – Beautiful 3 tracker, each with it's own journey – very clever, thx for sending Craig Stewart DCSTrax/Universe Media
Danny Perez – Farplane is yet to disappoint me. Full of emotion just the way i like it. Quality release as always, full support as always 🙂 Danny Perez
Niki Belucci – supporting