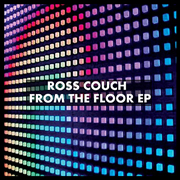 I'm back with two new tracks for my 'From The Floor EP' which is out today on Body Rhythm and is available in all the usual download stores.
The lead track 'Dance With Me' is an atmospheric deep house track built around filtered strings, while 'Move' delivers more of a funky, soulful groove.  An instrumental mix of 'Dance With Me' completes the package.
—
Buy it now from:
BEATPORT : TRAXSOURCE : JUNO DOWNLOAD : STOMPY
—
Track Previews:
DJ Reactions:
Jody Wisternoff: "Top notch material yet again man !! You have my support ;)"
Grant Nelson: Played 'Move' on his 'Housecall' radio show.
Vincent Kwok: "hot release! great tunes and production."
Bryan Jones: "the dub and the other tune on there are super sick. will play these to death."
Richard Earnshaw: "Liking Dance With Me (Dub mix)."
Nathan G: "Dub for me. Nice Tune."
The SoundDiggers: "that "move "tune is wicked! love the work as usual on the whole release!
Jevne: "Another dope release sir!"
Bamo (Spiritchaser): "Good work Ross, love the strings in "Dance With Me"
Krummstoff: "Diggin' the original version of "Dance With Me" here – beautiful tune!
AMDJ's: "This beautiful summer package. This is quality deep stuff! Well done!
Mr Jones: "nice filtered strings on dance with me."
Darren Holland: "Move is an exquisite piece of simplicity."