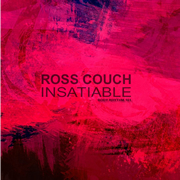 My final single of the year 'Insatiable' is out today on my Body Rhythm label over at Traxsource.
Due to distribution delays over Christmas this one won't make it other stores until January 9th, so if you want to get this one in time for the Christmas and New Year festivities then Traxsource is  the way to go.
Thanks to everyone who's supported my music in 2016 and I hope you all have a great time over the holiday season!
Buy It Now: