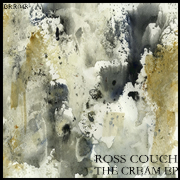 After a recent detour into the downtempo genre, my latest release, 'The Cream EP' heads back to more familiar four-to-the-floor deep house territory.
First up is 'Can't Live Without You', a deep, atmospheric and emotive slice of deep house, while 'The Cream' slings the tempo a little lower to inject extra funk into this warm, uplifting number.
The release hits stores today and you can grab it from all the usual download stores:
Track Previews:
DJ Reactions:
Funk D'Void: "Lush gorgeous grooves, love em!"
Sebastian Davidson: "Merci Beaucoup! Another winner!!"
Vincent Kwok: "Nice smooth and deep vibes! Great release!"
Richard Earnshaw: "Nice jams."
Krummstoff: "Must admit that "The Cream" is simply fantastic, lazy groove with some warm funky/soulful textures which are missed much these days!"
Da Funk: "love 'The Cream' matey! great stuff!
Jevne: "The Cream! Very nice! Liking the slower downtempo vibes from you lately!"
Niall Redmond (RTE Pulse): "Really like this of course mate…played it on the show …awesome."
AMDJ's: "We feature "Can't Live Without You" in this week's show."