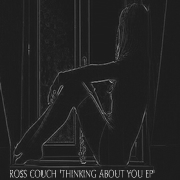 Here at Body Rhythm HQ I'm starting off the month of June in top gear with my new 'Thinking About You EP'.
Now, usually at this stage the EP would go out on promo at Beatport for 2-4 weeks, but I'm changing things up this time around and so it's going to be available to buy from all the usual download stores at the same time.
I'm curious to see whether this will have any effect on sales.  In theory the fact that it's available hot-off-the-presses at all the stores should be good for business, but 'promo culture' has always had a role to play in dance music and to tell the truth it's been a valuable source of extra income for me since I've been releasing digitally so there'll need to be a significant upturn in sales to make up the difference.
It's worth experimenting with though as I try to find a way to get the music to the people that keeps everybody happy so let's see how it goes.
Buy It Now From:
BEATPORT / TRAXSOURCE / JUNO DOWNLOAD / STOMPY
—
Track Previews:
Ross Couch – Thinking About You (Original Mix)
Ross Couch – Free My Mind
Ross Couch – Angel
DJ Reactions:
Davidson Opsina: "SLAMMIN!! as always…Perfect for my upcoming gigs this summer!"
Jody Wisternoff: "Fucking brilliant stuff man !! Really impressive, max support this end :)"
Richard Earnshaw: "Nice EP mate!! Will definitely include one of the track in my next mix."
Bamo (Spiritchaser): "nice vibes..:)"
Da Funk: "angel is huge" (Charted Angel At No.1)
Spin Science: "thinking about you is my fav! summer times!!"
Niall Redmond (RTE Pulse): "Wow Ross, Thinking About You is bigness mate.will be smashing it on tonights show…fiyah sir awesome"
AMDJ's: "We really like "Angel". This is marvellous track! 10/10."
JP Phillipe: "Nice Release. Angel is beauty, but Thinking About You will get most play i should think. All round good package though."
Bria Project: "Lovely tracks!!! They all are great!!"
Darren Holland: "Free your mind is a little gem"