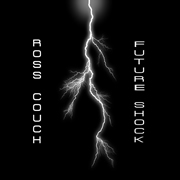 I'm happy to say that 2012 has got off to a good start for my latest music releases.
First up, the original mix of 'Future Shock' from my first Body Rhythm release of the year has hit the Beatport Deep House Top 100.
It first entered at No.85 on Sunday and has since worked it's way up to No.64.
Meanwhile, my remix of Rasmus Faber Ft Beldina – 'Good Times Come Back' on Farplane Records has been steadily climbing up the charts over at Traxsource since it was released their last week.
It's currently at No.20 on the Soulful chart, and No.32 on the overall Traxsource Top 100.
Traxsource has been a good site for me lately as 'Ross Couch Ft Lazarusman – 'Wide Open Spaces (Organic Mix)' also reached No.20 on the Soulful chart, while my 'Travelogue' compilation rose to No.8 on the album chart when it came out in December.
Hopefully this is a sign of things to come in 2012.  Thanks to everyone who's been buying the tracks, very much appreciated!