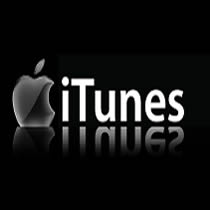 I'm delighted to say that for the first time ever you can now buy the entire Body Rhythm Records catalogue on the world's leading music store, iTunes.
Body Rhythm is of course my own label which I've been using to release all my original music on exclusively for the past 4 and a half years, building up an extensive back catalogue of over 120 tracks spread out over 36 releases.
As well as now having access to all those releases since 2007 for just £0.79 / $0.99 each, from now on all my future EP's will also be available on iTunes at the same time as they appear on all the other stores (the exclusive promo periods on Beatport will remain though).
Click on the link below to visit iTunes now and check out the music, or hit the 'read more' link to find out more about this new deal.
http://itunes.apple.com/gb/artist/ross-couch/id476647773