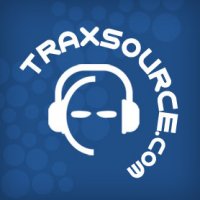 I'm delighted to say Traxsource have placed me at No.16 on their Top 100 Soulful House artists of 2015! Here's what they had to say about me:
It's great to be included in the top 20, particularly given just how stacked the level of talent is on there, including some real legends of the House game like this year's No.1 Louie Vega, his Masters At Work partner Kenny Dope who's two places above me at No.14, Joey Negro at No.3 who I was lucky enough to remix for last year along with other top talents like Opolopo (No.4) and Richard Earnshaw (No.6) who I was delighted to see charting and playing tracks of mine this year. I could go on as really everybody on there is deserving of their own special mention and I'm happy to be in such great company.
Here's what Traxsource had to say about me:
"Ross Couch is always the epitome of consistency and 2015 was another strong year from everyone's favorite Scot. We could have chosen pretty much anything Ross has put out this year as a stand out, but 'Burning Up' certainly did that to the world's dance floors alongside 'New York City'. Don't sleep (on Ross' Couch!)"
http://news.traxsource.com/articles/2186/top-100-soulful-house-artists-of-2015
The year isn't over yet though, so don't forget to check out my brand new 'Uptown Downtown EP' which is currently on promo on the site, and my shiny new remix of The Lucius Project Ft Diana Lynn – 'Suitcase And A Gun' on House Trip Recordings which landed today and is my second time working with these folks after reworking 'Falling (Don't Stop Me)' earlier in the year.