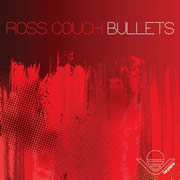 For the past five years or so I've been releasing all my original material through my own Body Rhythm label, and I have no plans to change that for now, but recently I did make one exception.
If you've been following what I've been up to lately then you'll know that I recently did a remix for the music maestro Rasmus Faber of his track, "Good Times Come Back", and around the same time late last year he also approached me and asked if I would be interested in doing an original release on his Farplane Records imprint.
Of course I was flattered as I feel Rasmus is one of the most talented producers in the dance music scene, but what made it even more intriguing was that he already had a vocal recorded that he wanted me to a build the track around.
I gave it a listen and loved it immediately and felt it was very much in keeping with what I do given that it was quite emotive and told a story with just a few words.
So I agreed to do it, and I'm happy to say that today marks the official release of 'Bullet's' featuring three different mixes I came up with for the release featuring the vocals of Emily McEwan who you may be familiar with from some of Rasmus' biggest hits like 'Are You Ready?' and 'Ever After'.
—
How To Buy:
The release is available in a bunch of different record stores including:
BEATPORT : TRAXSOURCE : JUNO DOWNLOAD : iTUNES : FARPLANE RECORDS
—